AWESOME NEW AGENTS
EARN WHILE YOU LEARN!
MAKE $$ SHOWING HOMES FOR SALE TO OUR LOYAL BUYERS…READY TO BUY NOW…
with YOU!!!

Our Agents don't chase South Shore Buyers…they contact US!
****We need YOUR help with our serious overflow of VIP Appointments!!!****
Classic Homes Real Estate is a full service real estate firm, successfully helping Buyers, Sellers, Renters, and Landlords on the South Shore for more than 25 years…
We need a few AWESOME new Agents…willing to be coached…ready to earn serious $$...

((Bonus: WEEKLY commissions with rentals available…))
Ongoing & continuous exclusive cutting edge training!!!
No Realtor Dues!!
NO Monthly Desk Fees!!
NO Self-Promotion expenses!!
Group Health Insurance available!!!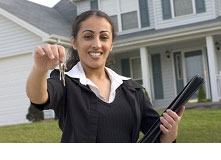 If you're ready to earn serious $$ in real estate right NOW, find out if you qualify to 'Earn While You Learn'…fill out the form to your right or send me your resume.
((PS: Multi-lingual agents welcome!!)) 


Barry Rabinovitz
Classic Homes Real Estate
12 Beach Street
Quincy, MA 02170
(617) 328 5800 ext. 102
barry@classichomesre.com
 
PS:  Learn about our Rental Training Program.  Earn weekly commissions with rentals while learning the ropes!
 
PPS: Attn: Experienced Agents:  Find out if you qualify to Earn $25 K MORE Next Year!
CLICK HERE!