Avoid 9 Common Buyer Traps BEFORE Buying a South Shore Home!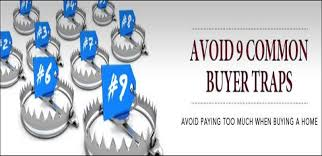 Avoid Paying Too Much When Buying YOUR Next Home!
Steer clear of 9 Common Buyer Traps! Cut costs and buy the home that's best for YOU!

This FREE Report: "9 Buyer Traps and How to Avoid Them", discusses the nine most common and costly of these home buyer traps, how to identify them, and what you can do to avoid them.

Read this FREE Report NOW…BEFORE you purchase your next home! No Cost! No Obligation! Get FREE Instant Access by completing this short form on this page.
Classic Homes Real Estate has been helping South Shore Buyers just like YOU for nearly 30 years!